---
Shop the Temple Beth-El Gift Shop from home! Limited quantities are available. Check back often as items are added. Email tberockfordgiftshop@gmail.com or call 815-398-5020 to place an order. Payment can be applied over the phone or dropped off with order pick-up. Local tax rates apply 7.75%.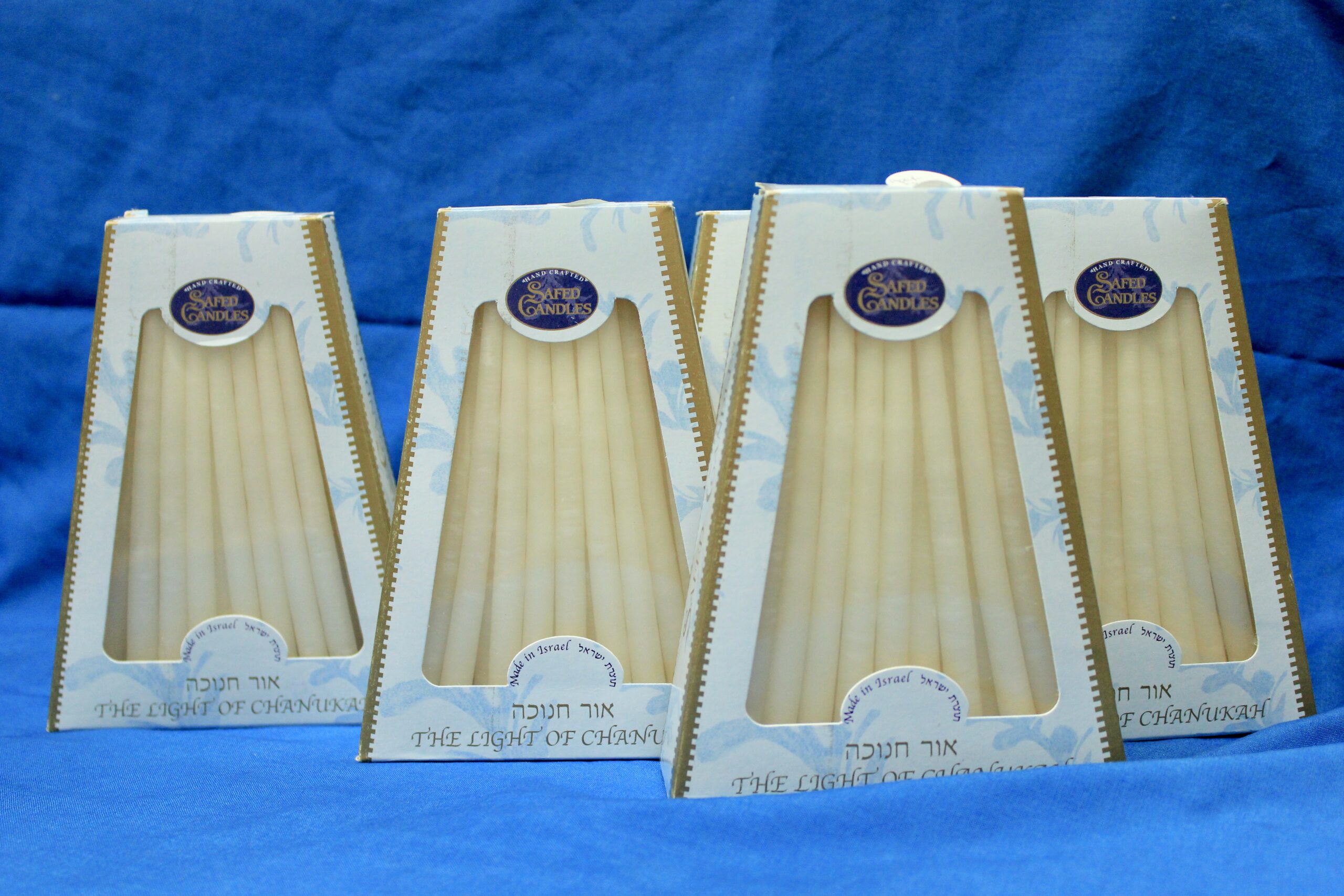 Hanukkah Candles $8.25/box (2 available)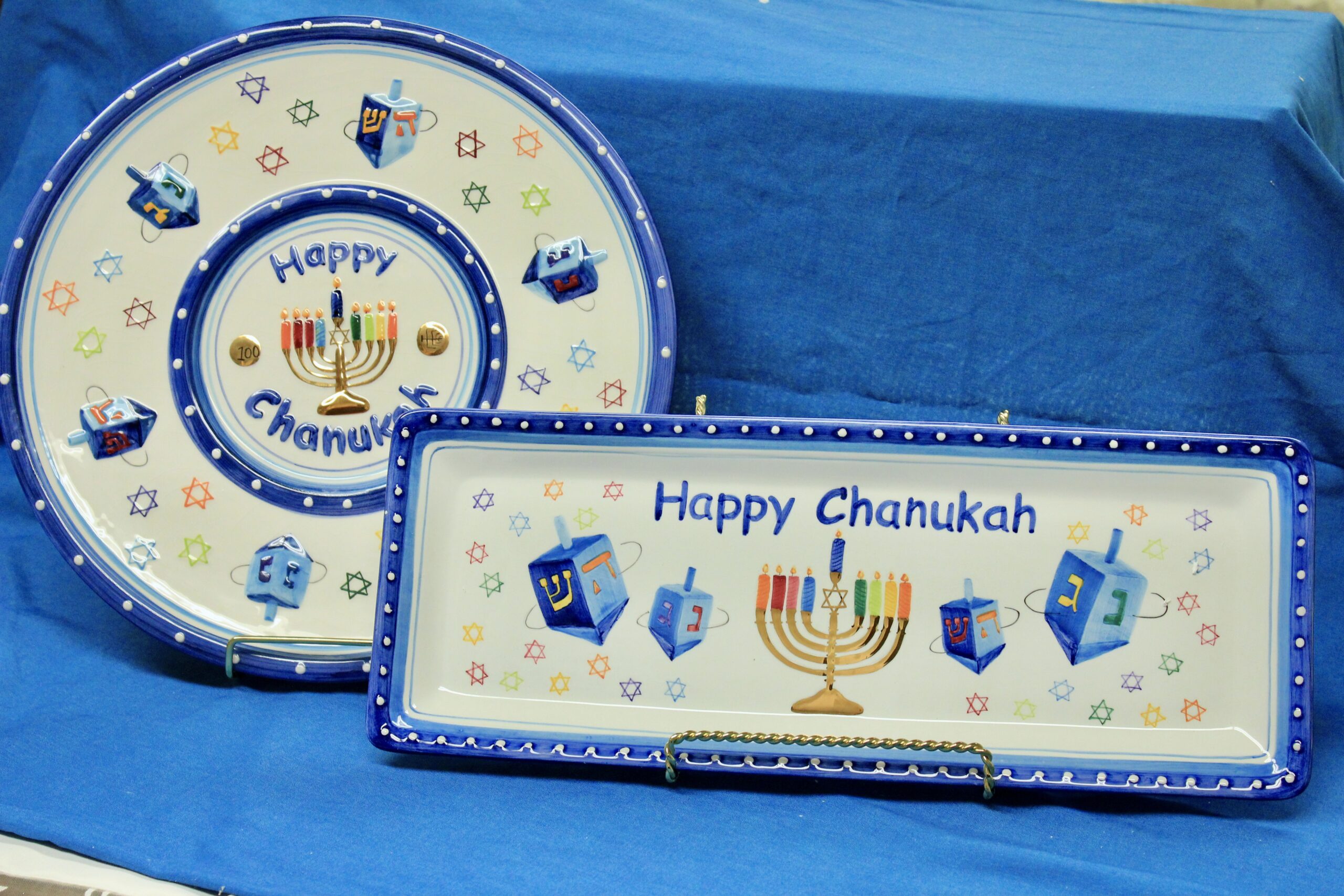 Hanukkah Platter and Tray Set $35
Menorah Serving Plate (Glass) $18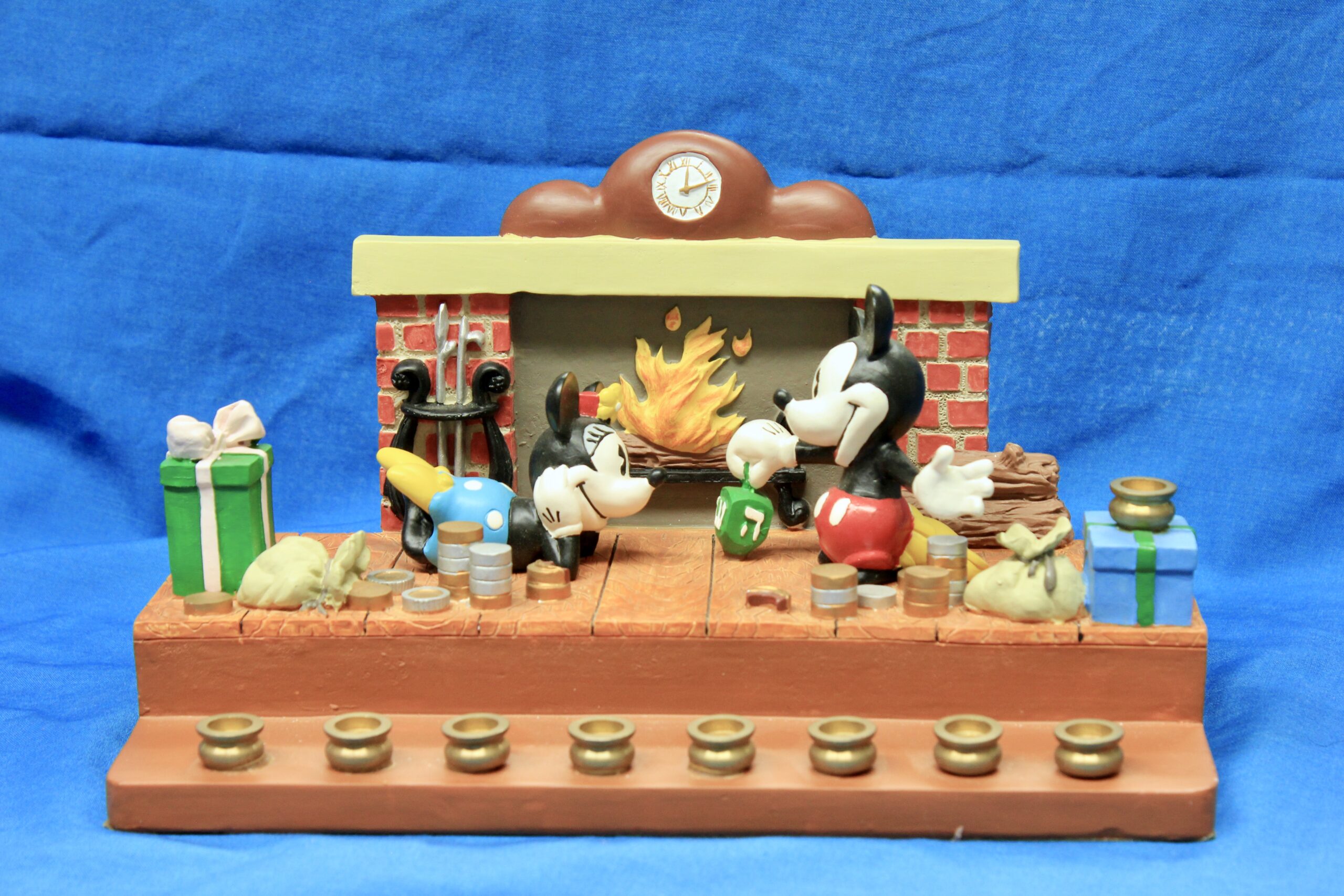 Mickey and Minnie Hanukkah Menorah $50
White Candles $12/box Multicolored Candles $2.89/box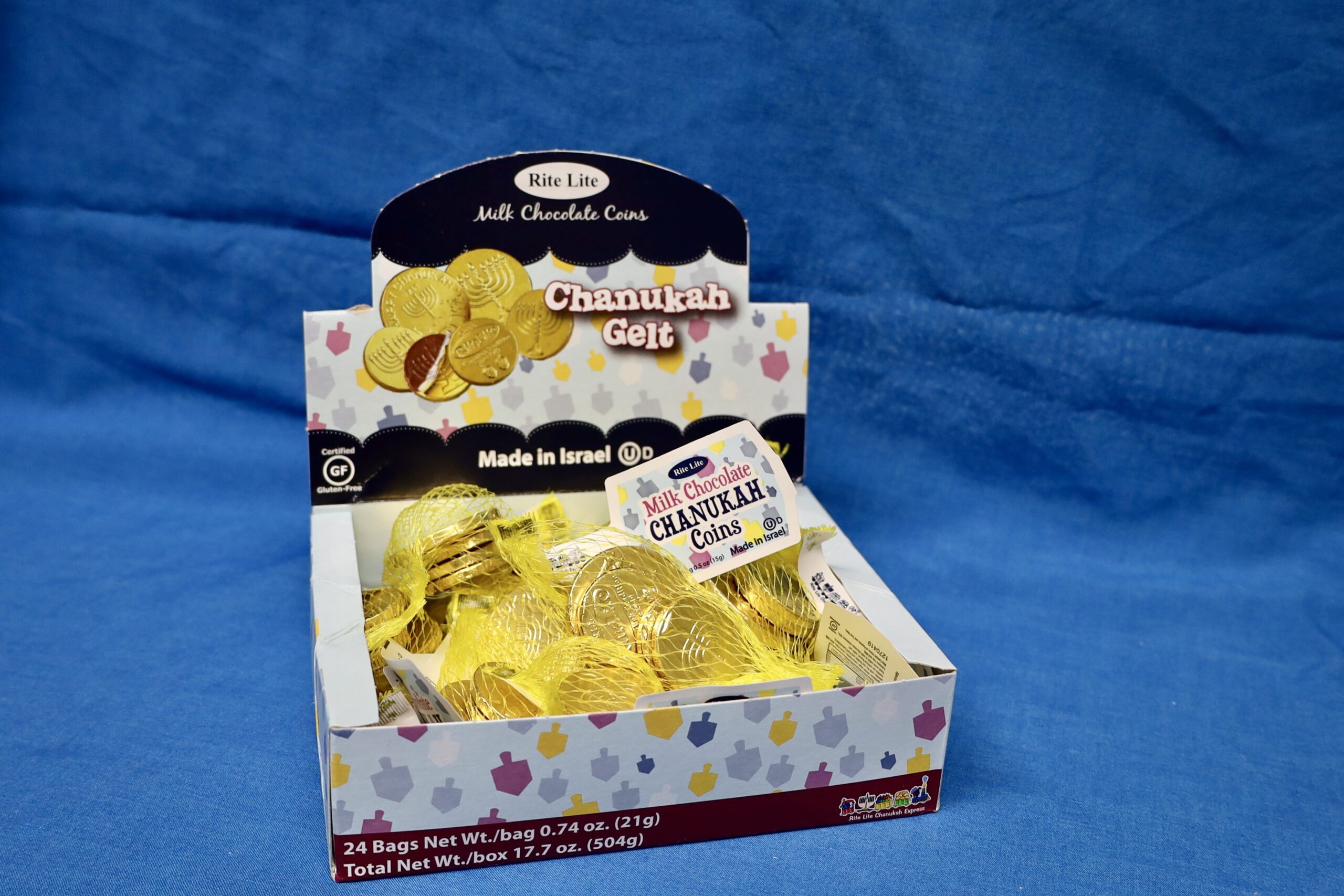 Hanukkah gelt $1 each bag (24 available)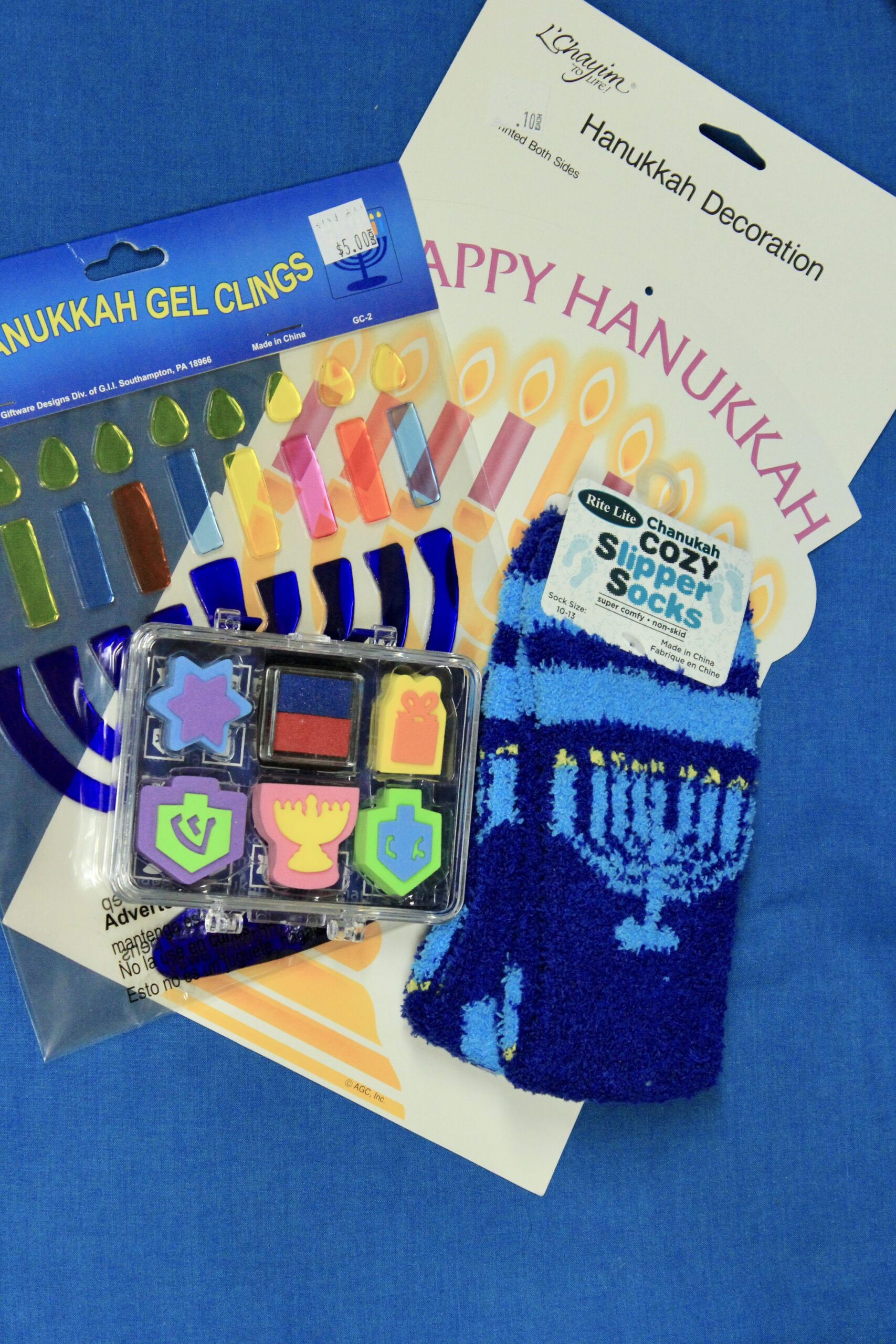 Fuzzy Socks, Stamp Set, Menorah Gel Cling and Paper Decor $12 (5 available)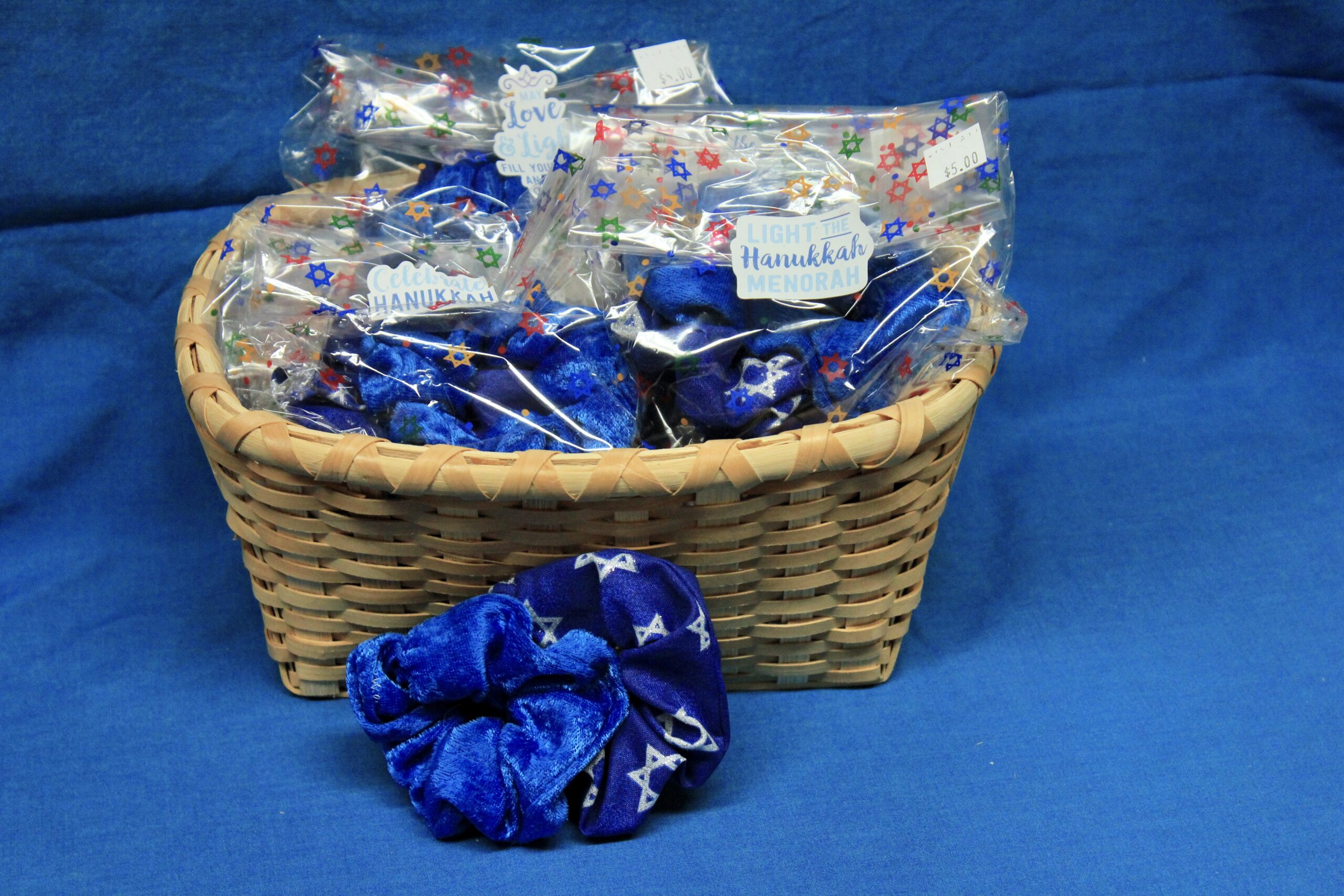 Scrunchie 2-Pack $5 each (10 available)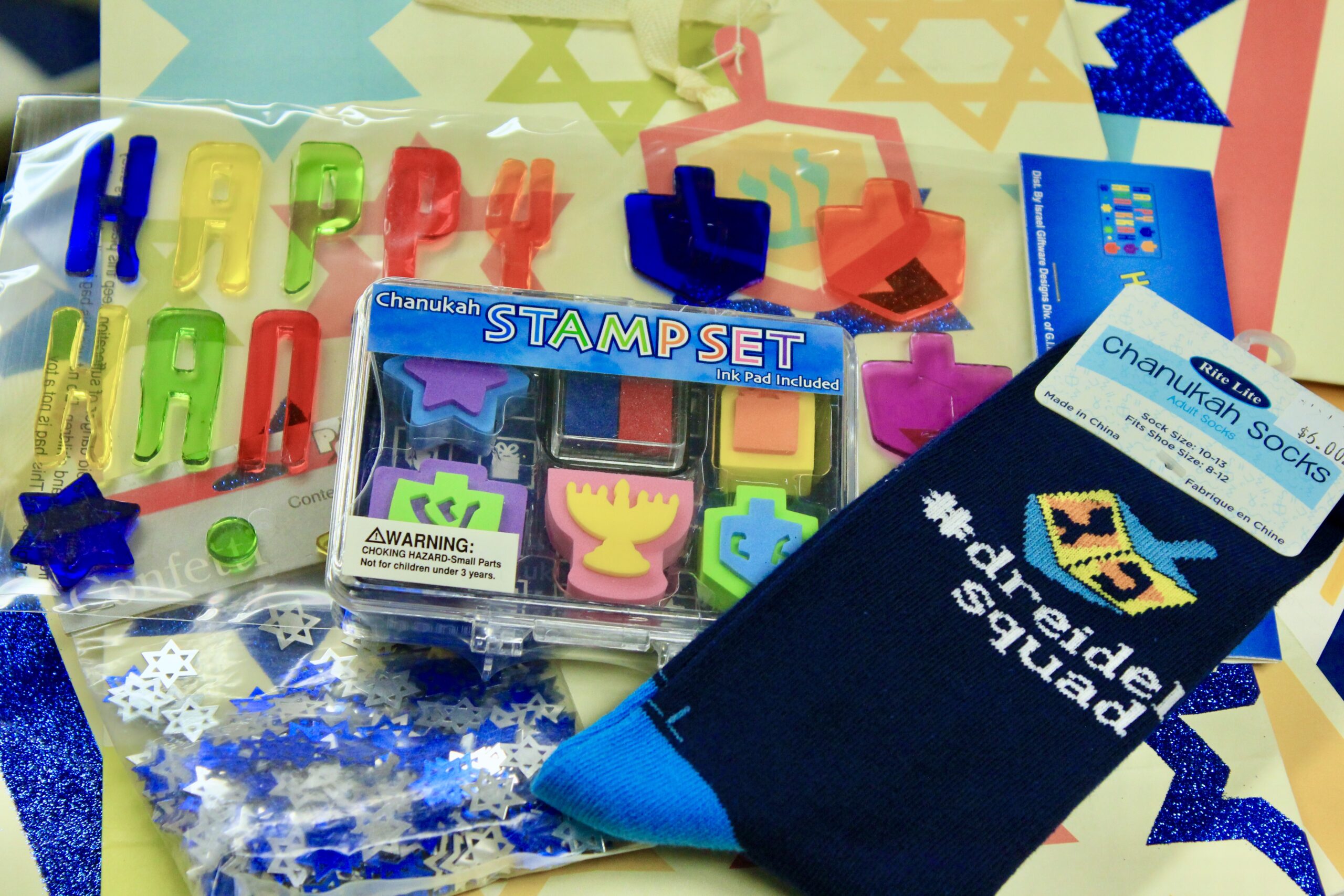 Dreidel Squad Socks, Stamp Set, confetti pack, Gel Cling Decor $12 (3 available)
Sports Menorah $35
School Bus Menorah $22
Dessert/Snack Plate $5 ea. (8 available)
Disney Concert Menorah $66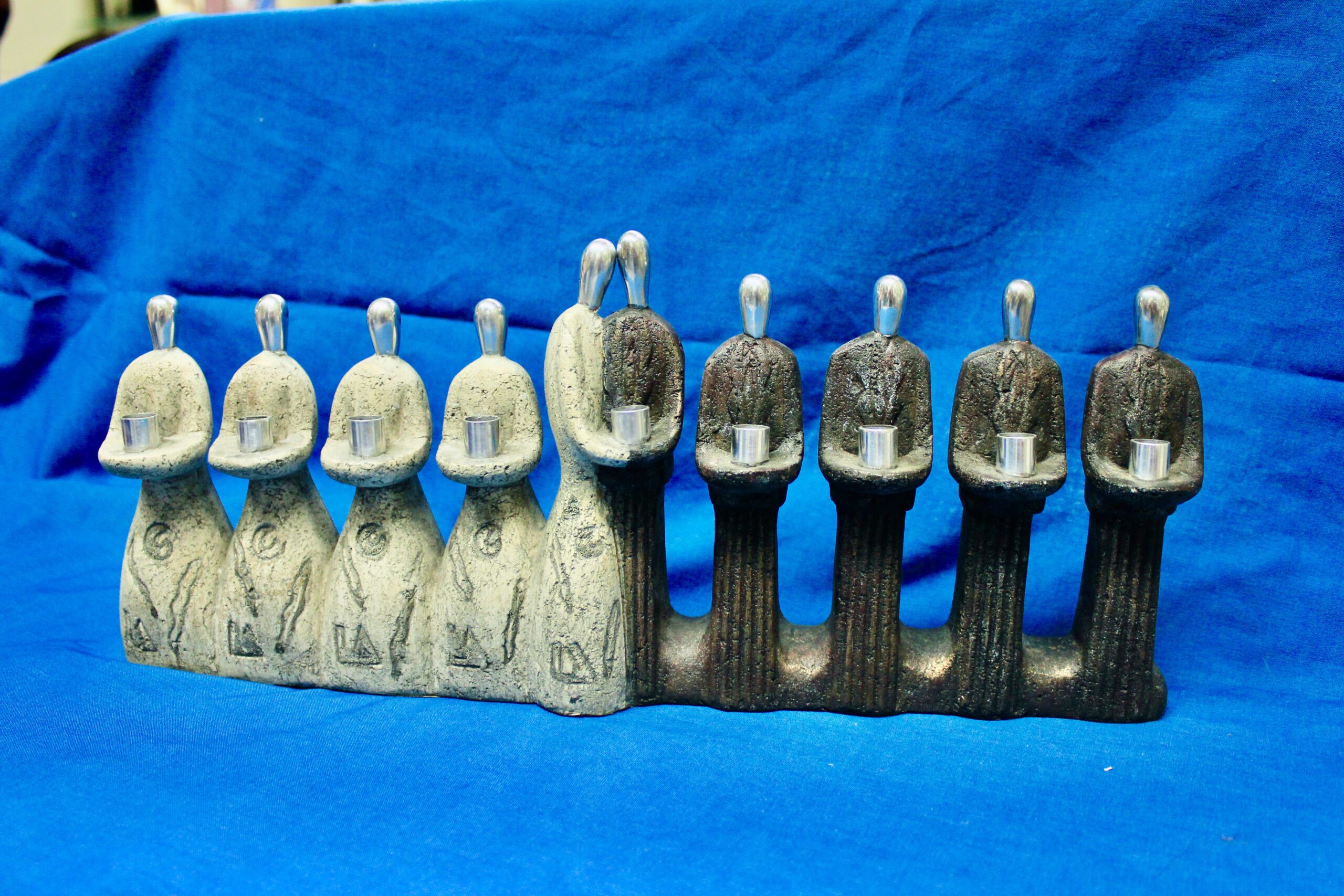 Stone Menorah $79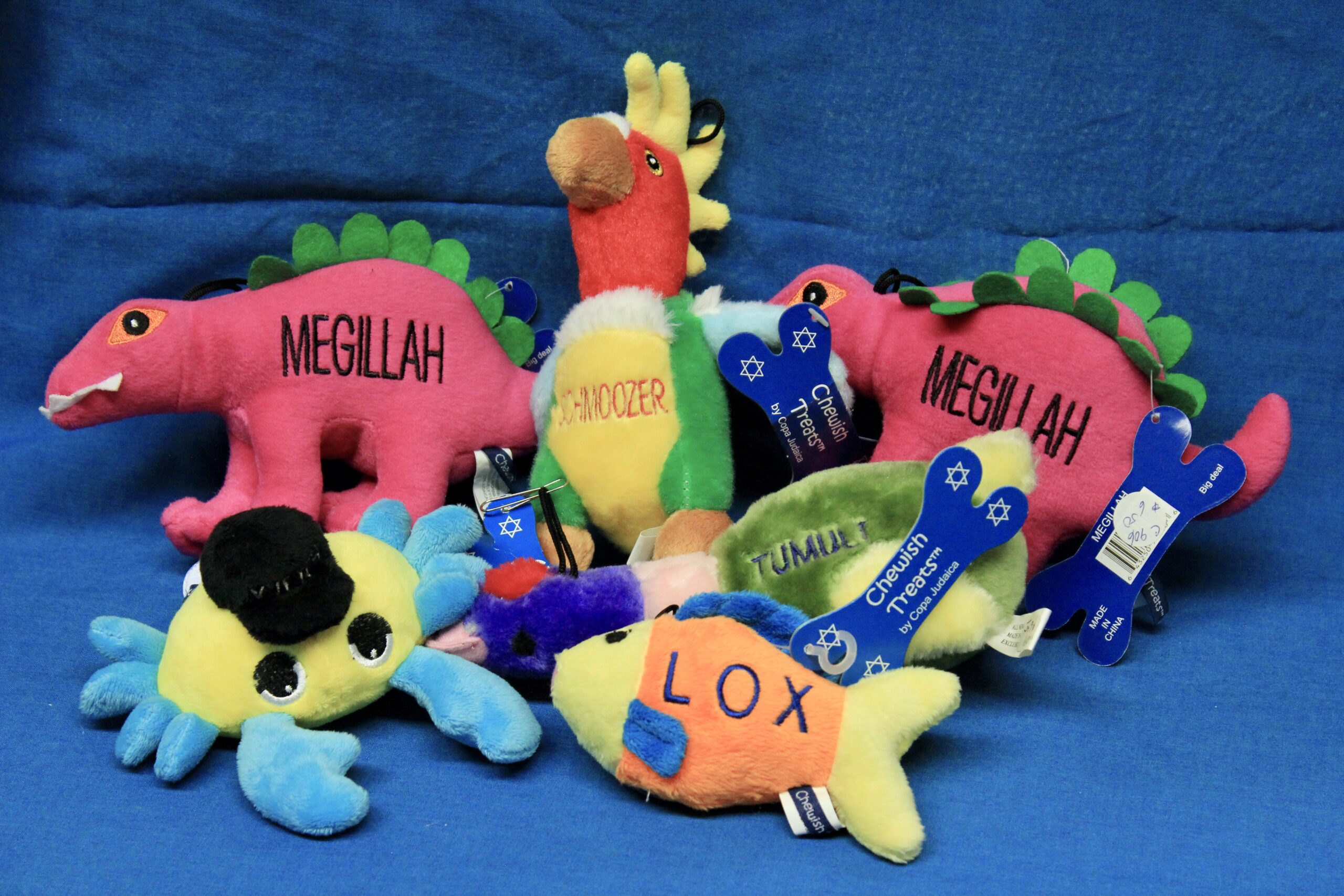 Assorted Pet Squeak Toys $6 each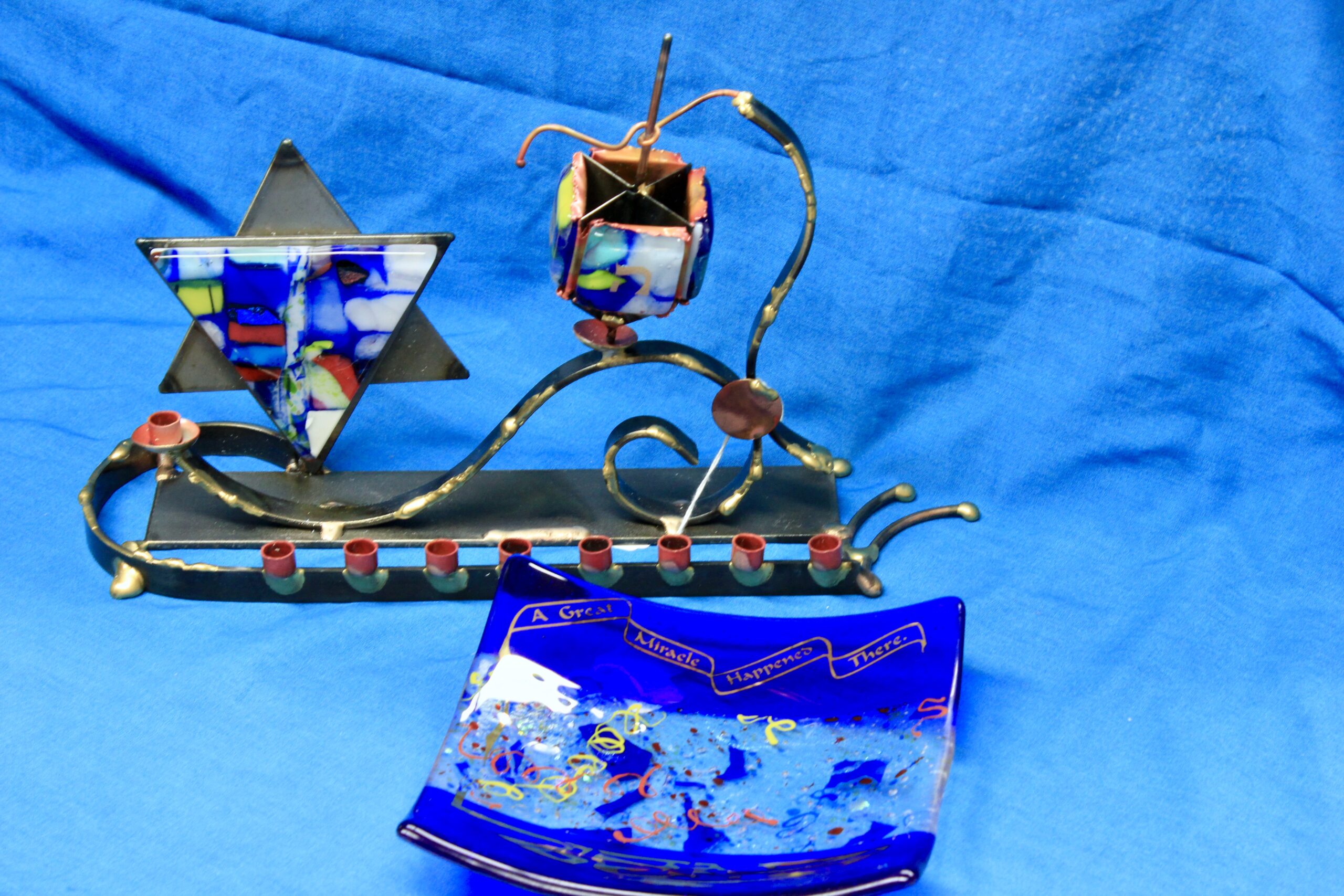 Gary Rosenthal Menorah and Glass Dish $150 (set)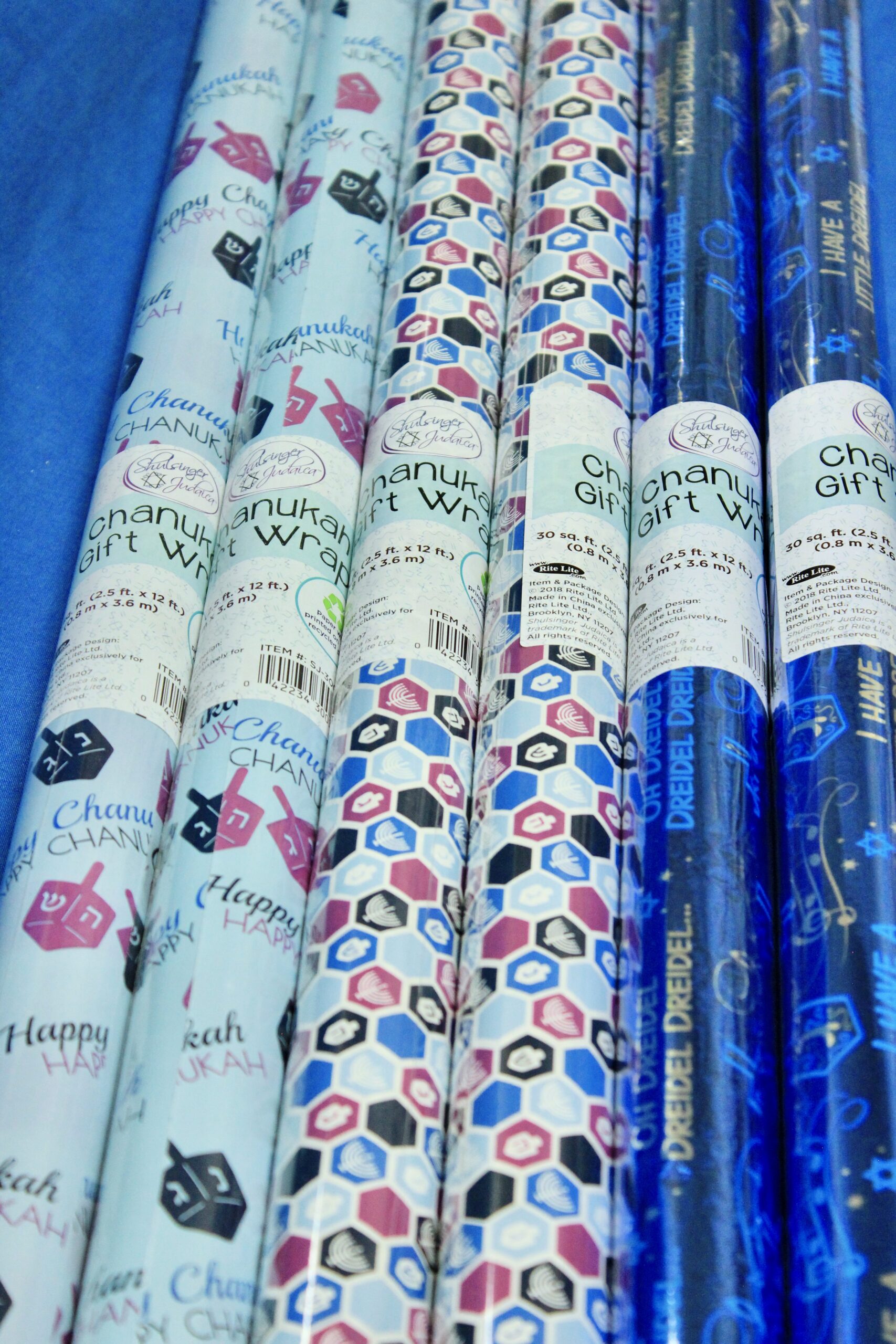 Gift Wrap Assorted $4 each
Gift Wrap Assorted $4 each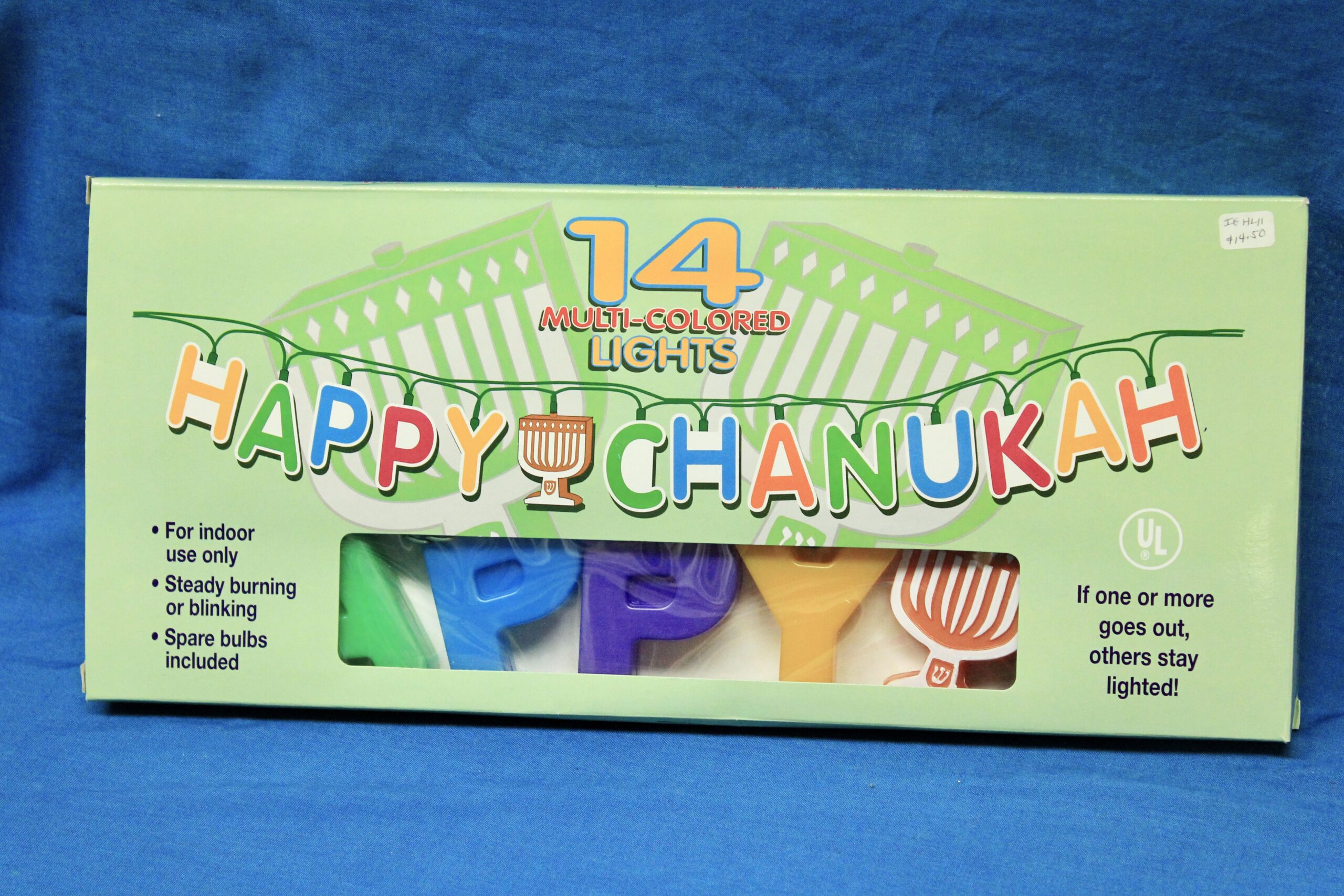 Hanukkah lights $14.50 (3 available)
Electric Menorah $40 (2 available)
After selecting items you would like to purchase, send an email to tberockfordgiftshop@gmail. com or call the temple at 815-398-5020 with item description and quantity. Items are limited, payment will only be collected upon order fulfillment. Payment can be dropped off with order pickup. Thank you for supporting Temple Beth-El as we provide you remote shopping for Hanukkah gifts and traditional Jewish items.