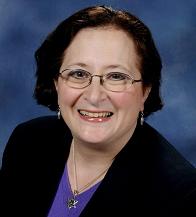 Dear Friends

From Rabbi Binah Wing
Chaverim,
Ahhhh! After a seemingly endless dreary and cold April, the weather, it seems, has finally turned a corner! I saw a funny meme on social media that spoke of Midwestern weather having three win-ters before spring finally arrives. This year, it may-be even seemed like a little more. Hopefully, (tu, tu, tu) we can put away our winter gear and breathe a sigh of relief as the warm breezes remove the chill from our bodies and the budding leaves on the trees remind us of renewed growth and life.
.
May is such an interesting time. A time of being pulled in differ-ent directions. On the one hand, all the Jewish holidays, with the ex-ception of Shavuot, are behind us. Religious school is winding down, and there is some time to begin to settle down. This is true, generally speaking, across reli-gious denominations, especially for clergy. A pastor friend of mine recently posted, "Just discovered that the ac-tual color of my desk is brown!" For me, I am finally crossing off a few long overdue projects and that is feeling good.
And yet, on the other hand, May can seem a bit frenetic as well. School is finishing up for our children. College students are coming home or transition-ing. Some are graduating or moving on to new adventures. There are proms and parties and so many last minute details. After school activities are having their final competitions and exhibitions.
And of course, here at Temple Beth-El, the month of May is always such a busy and exciting one with Food-A-Rama prep in full swing. I love driving up to the building and seeing the parking lot filled with cars. Delicious smells begin to filter throughout to delight the Jewish senses. The place is abuzz with activity. More than anything, though, I love seeing so many of you!
Food-A-Rama is such a community effort. It seems as if I see almost every member of the congregation in the preparation and carrying-out of this massive endeavor. While it is certainly a lot of work, our Temple community benefits by expe-riencing the joy of coming together in support of our traditions, our beautiful Temple and the Jewish people. I think that Food-A-Rama is one of the events that makes our community better.
So, how do we manage the conflict of things settling down against the frenetic end to the school year coupled with Food-A-Rama craziness (great craziness but still…)? On some level, we have to just try and appreciate every moment and be in whatever moment we're in at the time. This can be difficult if our minds are racing with a running "to do" list.
Just the same, we can all benefit from taking a few moments each day just to breathe. Just stop and breathe. Take in the feeling of the sun and warmth on your skin, the smell of spring rain (but please not on the 16th), the faces of your loved ones, the beginning of blooms all around us. Take those moments and thank God for giving them to us. Thank God for the chance to live and breathe another day. It is a wonderous world that we live in. Let us remember that, not only in May, but all year-round.
If you feel so inclined, a great time and place to do that might be by attending our Confirmation service which this year will be held on May 25th at 6pm. Even though it is an early service, there will be an oneg in honor of our confirmands, Benjamin Levy and Madeleine Libman. Please join us.
Looking forward to seeing everyone this month,
Rabbi Wing